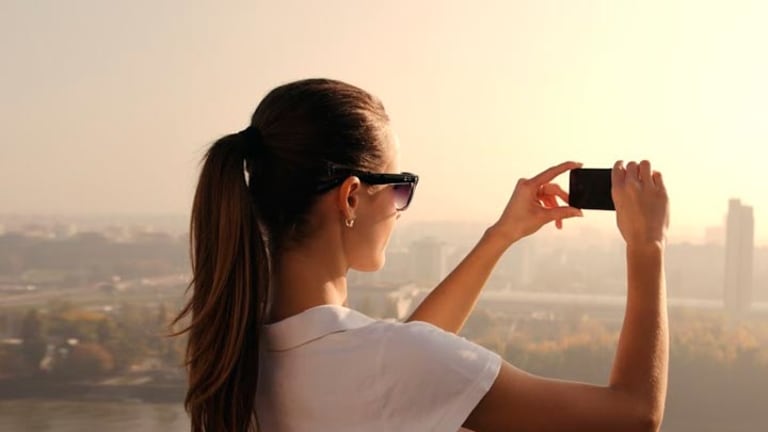 The Top 14 Video Services for Publishers and Brands
Video is the future and there are more ways than ever to create it.
Words are cheap; and if you're a millennial, they are also very, very boring. What youngsters want these days is video. Lots and lots of video. They want to consume content via video; create their own videos; and share videos across multiple social platforms.
Snapchat's MyStory and Instagram's Hyperlapse have taken off like wildfire, but they are merely the tip of the wildfire iceberg. The statistics for internet users' hunger for video content is undeniable: YouTube gets more than 1 billion unique users per month; and now the video-hosting site can deliver stats to marketers (or any content creator) in real time, and that's just the beginning. 
Launched way back in 2005, YouTube seems like almost ancient history, or some sort of utility, like the water company of the Internet. There are all kinds of places that are serving video content to users that have nothing to do with YouTube or its family of Google-owned sites. In fact, Facebook comes in at a strong second behind Google, with a steep drop-off before getting to AOL and Yahoo. For good or bad, we are all being served more video content than ever before, just as high-quality video content is becoming easier and easier to create with mobile devices, which brings us back to Hyperlapse and MyStory.
Here's a quick rundown on all the great new video-making toys that are trying to win the eyeballs in the new Internet video game:
Instagram Hyperlapse — So simple, yet apparently not-so-easy to have engineered: Hyperlapse allows users to take pro-quality stop-motion video to compress the time of a skateboard trick, or traffic over a bridge, or a sunset from an airplane window. Although Hyperlapse has become instantly popular, it is up for some immediate competition with a similar feature on the Apple iOS 8 update.
Timehop — It's hard to think about, but social media has been around for, like, years. Timehop takes the ephemera of your old Twitter posts (and Facebook and Instagram and…) and lets you know what you were doing this day last year, two years ago, what have you. Timehop gives historical weight to your recycled social media posts of yore.
SnapChat Story — The good folks at Snapchat decided to make a platform for stories, where you can host your snaps for 24 hours to tell your special story. Most people who want to save their Snaps save them on another social platform like Facebook or Tumblr, but if you want to string a few Snaps together for about a day, now you can with Snapchat Stories. 

Vine — Vine is to Twitter what Hyperlapse is to Instagram, although now that Vine isn't the next big thing, what do we need with six seconds of looping video anymore? In the ever-evolving world of social media platforms, it's be new or go home… but maybe with these new camera tools and editing options, Vine won't have to go home.
Lightt — That's Lightt with two T's. It bills itself as a semi-pro video production app with in-app editing and music features. If you're serious about video production, this app is worth checking out.
Vyclone — Taking mobile video production to the next level, Vyclone allows you to produce multi-camera videos with no break in the audio, as long as you can wade through a few of its non-intuitive editing features. 

One Second Epic — By epic, One Second Epic means that it's like Vine, but for 10-second videos instead of just six.
Evergram — If Timehop is the ghost of social media past, the Evergram is the ghost of social media future: it's an app geared for leaving keepsake videos for later, even years to come.

YesVideo — Remember home movies? There was once a TV show that featured the funny ones. A new service called YesVideo allows you to easily upload and share the videos that you might have on VHS video or Super-8 film. Order DVDs and share on Facebook! Thanks, YesVideo. 

Animoto — You add the photos and music, and Animoto will create seamless video slideshows with your pre-existing photo and music content. 

Directr — Directr, a video production tool in the same class as Lightt and Vyclone, was the one that was acquired by Google's YouTube, so expect Directr to be the next-generation industry standard for in-phone video editing and production.


GoPro — OK, so GoPro, as you know, is the craziest video camera ever made for the craziest people who make the craziest video with it, which is now the content that the company uses to market not just the camera, but the videos themselves and the lifestyles that support them. Just look at GoPro's YouTube channel if you have any doubts. Then again, it can make your dog's eye videos look pretty awesome too - like this one that has been viewed 13 million times.
Ocho — It's 8-second videos. Ocho! Get it? Eight seconds! Of video! And it supports timelapse, filters and lots of other cool effects to make any video look special.

Storehouse — Seamlessly combine videos and photos and text into stories with Storehouse. It won an Apple Design Award for visual storytelling, so that can't be bad.