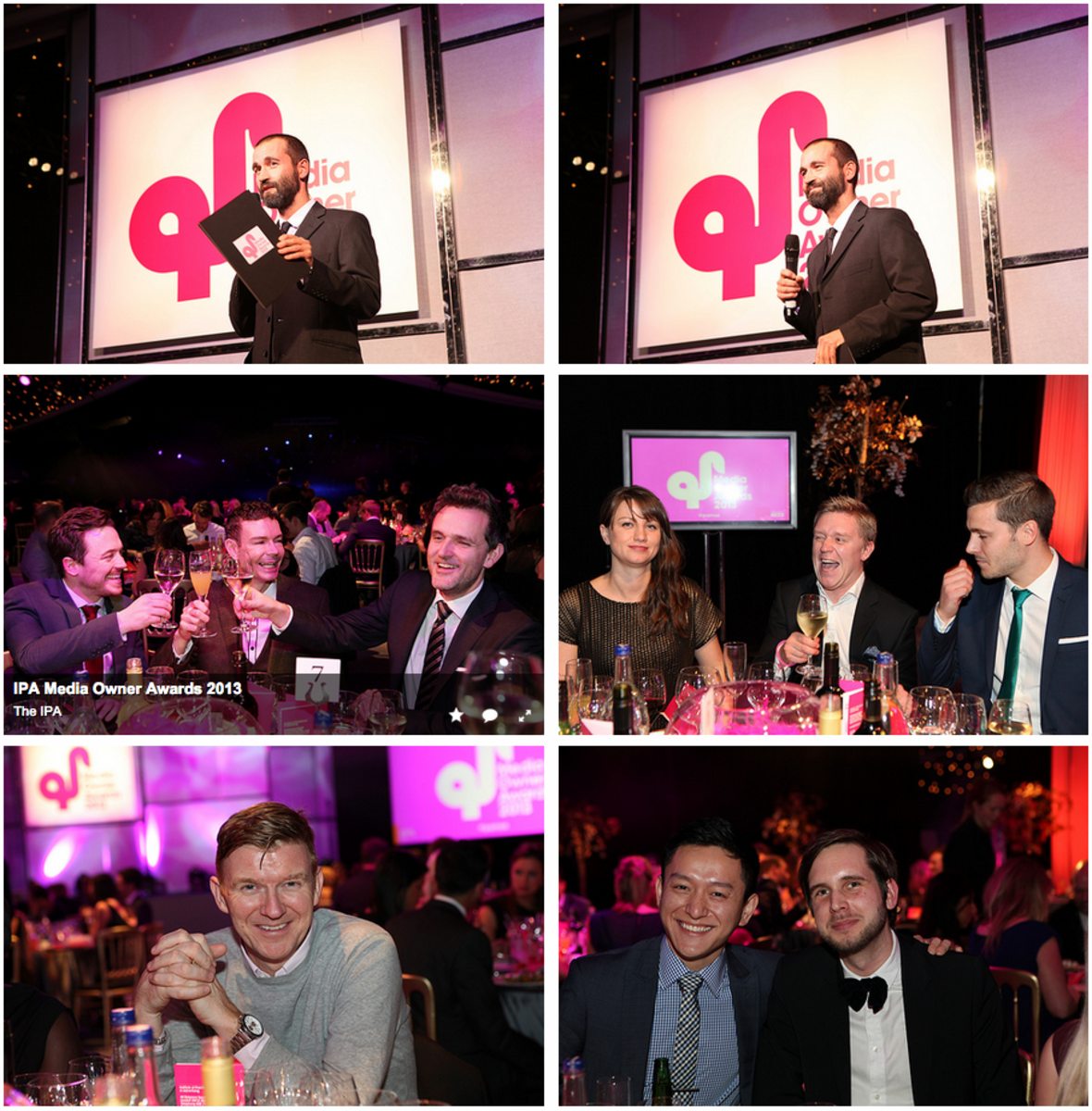 What do Twitter, Google, The Guardian and Say Media have in common? They were all named to the 2014 IPA Media Owner Awards shortlist which rewards best practice from online media owners.
Thirty-nine companies and 14 individuals are up for a total of 16 awards ranging from categories such as Best Online Campaign and Best at Innovation, to Commercial Director of the Year and Unsung Hero of the Year. Eight awards will be based on findings of the IPA's Online Media Owner Survey (a combination of spring, autumn and year-on-year results), and eight awards will be submission based.
Say Media was named to the Best Media Owner list in the company of AOL Advertising and Collective and to the Best at Innovation list with Twitter and Collective.
The IPA is the most prestigious professional body for advertising, media and marketing communications agencies in the UK and it's an honor to be nominated.
The Awards were judged by panel including:
Pete Robins, Managing Partner, Agenda21 (Chairman of Judges)
Mike Dando, EMEA Media Planning Manager, Epson Europe
Paul Davison, Head of Digital Trading, Amplifi - Dentsu Aegis Network
Sannah Rogers, Trading Director, ZenithOptimedia
Suzy Ryder, Head of Digital, Maxus
Samir Shah, Associate Media Director, House of Kaizen
Nicola Shepherd, Head of Media, Barclays Retail Bank
Will Smyth, Chief Digital Strategy Officer, EMEA, Omnicom Media Group
Jo Stevenson, Group Media Director, Amplifi - Dentsu Aegis Network
Congrats to the Say Media UK team for the nominations! Say Media UK was a winner in 2 categories last year for Best Partner and Best Innovation.
The winners will be announced at an awards ceremony on Tuesday 25 November 2014 at Bloomsbury Ballroom in the UK.