At The Drum Live this week in the UK, hundreds of media and marketing experts gathered for a day of real-time media inspiration. Say Media's Carla Faria and Lawrence Horne hosted a panel with UK content partners Fritha Strickland of Tigerlilly Quinn, Christine Chang-Hanway of Remodelista, and Charlie Gardiner-Hill of The Gentleman's Journal.
The session covered How to Give Your Branded Content a Point-of-View - the five key steps to consider when embarking on a branded content campaign and inspired this graphic produced by Scriberia which was listening in on the session: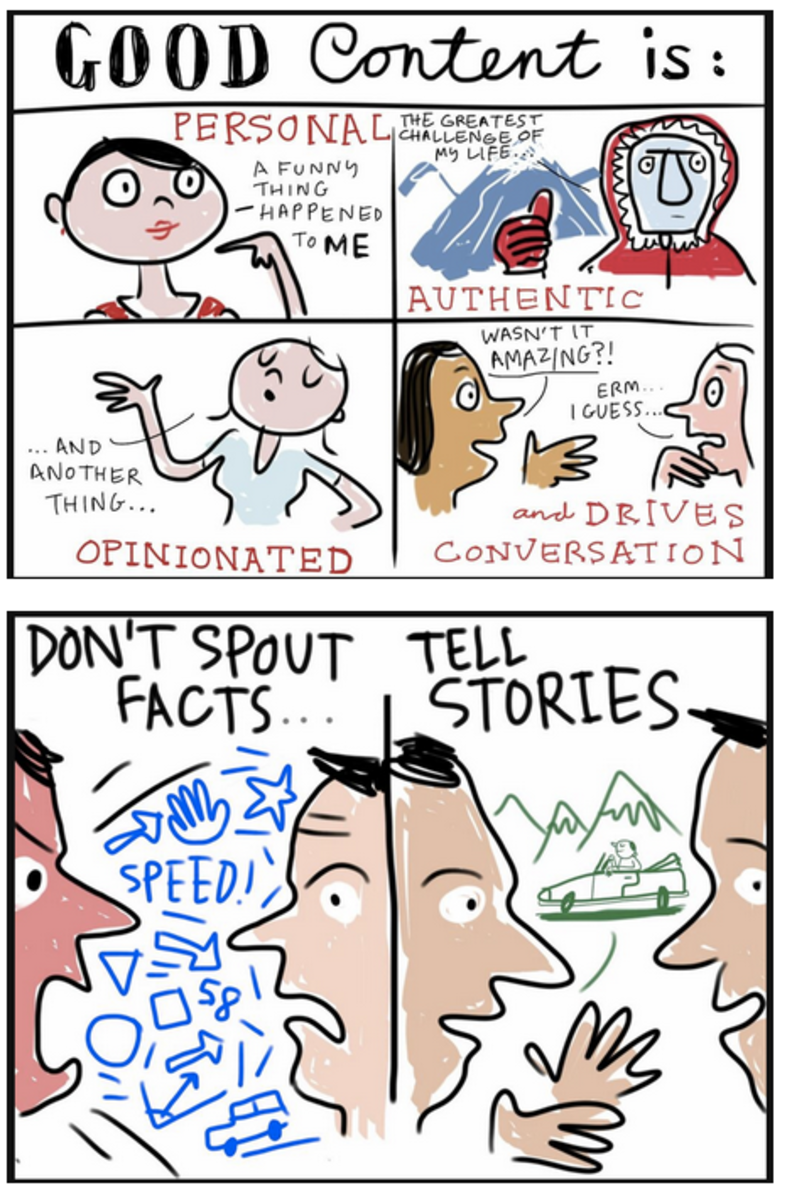 Thanks Scriberia – what a perfect way to sum it up! And thanks to The Drum, the UK's premiere marketing and media magazine for the thought-provoking and exhilarating event.