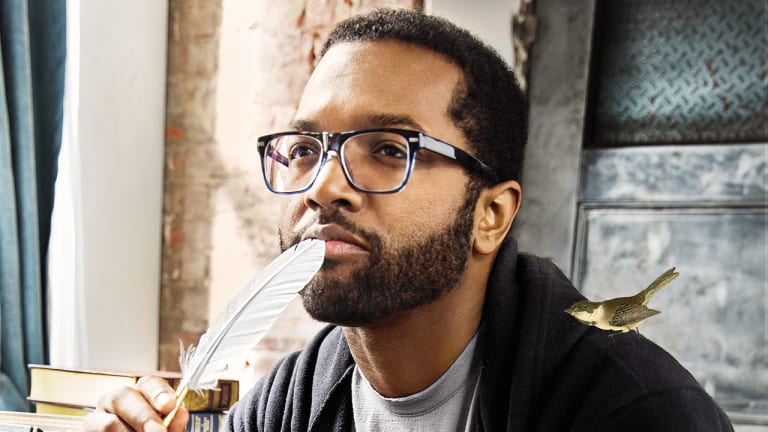 How "Snow Fall" Changed Digital Storytelling for the Better
When The New York Times published Snow Fall: The Avalanche at Tunnel Creek, a multimedia feature that was so smooth and seamless, so beautiful, and so perfect in the way it used video, photos, and graphics, to not just complement the story, but enhance it in way that made simple words on a page feel suddenly staid and old-fashioned, it was triumphed as "the future of journalism storytelling." It would go on to win a 2013 Pulitzer Prize for Feature Writing as "a distinguished example of feature writing giving prime consideration to quality of writing, originality and concision, using any available journalistic tool."
Now, a year and a half later, it is clear that Snow Fall did change the landscape for old and new media. People who'd resisted getting their news online had to admit that Snow Fall was far better than anything they'd ever read in the paper. But even those who'd abandoned old media long ago realized they'd need to step up their game if they wanted to compete. Words and pictures/videos were no longer enough. Now it was all about distraction-free media making it possible to enhance a story and tell it in not just a new, but a better, way.
We took a look at a few sites that were clearly inspired by Snow Fall to see what they're doing that's similar and why it sometimes doesn't work, but even better, why it does.
1. Fast Company – #Unplug: Baratunde Thurston Left the Internet for 25 Days, and You Should Too
It's an article about unplugging - that you're reading on the Internet. Aware of that fact, the article's designer used parallax scrolling to slowly introduce nature drawings that, by the time you reach the bottom of the article, have consumed most of the page.
It's an interesting visual metaphor that succeeds in really driving home the point. However, unlike with the multimedia in Snow Fall, it could be seen as a distraction.
2. Pitchfork – Machines for Life
When Daft Punk released their first album in eight years last March, Pitchfork celebrated with an in-depth cover story on the electronic music duo. The design of the article focused on the content, but also allowed readers small "breaks" for photos and quotes. The only thing we would have liked that wasn't there? The ability to actually listen to Daft Punk as part of the experience.
3. Grantland – "Out in the Great Alone"
This article about the Iditarod Trail Sled Dog Race uses everything that worked about "Snow Fall" to great effect. The first person narrative about the iconic 1,100 mile sled dog race benefits from large, gorgeous photos, a map that moves as the race progresses, informational videos, audio clips, and highlighted text that provides more information/drawings in the sidebar.
4. Quartz
Quartz's entire site is built with digital storytelling in mind. Their focus is mainly on touchscreen and mobile devices, since we use those more and more to consume the global news that interests us. Gone is traditional navigation, and instead is an experience that is minimal, but effective - a responsive design that resizes content to fit any screen and is therefor totally seamless.
5. Vox
The "next generation" version of traditional news, Vox.com is designed to make topics that might feel complicated to some, accessible. Vox Media is known for its content management system, Chorus, which allows journalists to "edit and illustrate their copy in dramatic fashion, promote their work on social media, and interact with readers - all seamlessly and intuitively." The most popular feature thus far on Vox is the card stack - a "stack" of cards that allow people to easily understand everything from why the U.S. is dropping bombs on Yemen to the current streetcar craze.
6. The New York Times – "The Ballad of Geeshie and Elvie"
The Times has learned a lot since Snow Fall. It's streamlined the process significantly (Snow Fall took months to create), and really focused on what works. A great example is John Jeremiah Sullivan's recent piece for The New York Times Magazine about two women who changed the face of American music and then disappeared without a trace. While it is surely a fascinating read in print, the online version has music and audio that really bring the story to life in a way that could never happen on paper.
Snow Fall had a lot of naysayers. People thought the multimedia was too clunky and distracting - that people didn't want to spend that much time interacting with a story. Perhaps that's true. Certainly, the form Snow Fall and some of these other examples take is not for everyone; it's certainly not for the casual reader who prefers a Buzzfeed-like style that's digestible in under a minute.
Rather, what Snow Fall brought to the table is a new - dare we say better? - way for people who enjoy long form stories and journalism to experience the narrative and actually get more from it than they ever could in print.
Of course, as with any type of storytelling, it doesn't matter how the scroll works or whether or not there are interactive maps and fun things to click on, if the heart of it isn't there. No, multimedia storytelling will only work if at the crux of it, the one thing that really matters is front and center - and that's good writing.
Is there a cool Snow-Fall-esque story we've missed? Let us know in the comments.