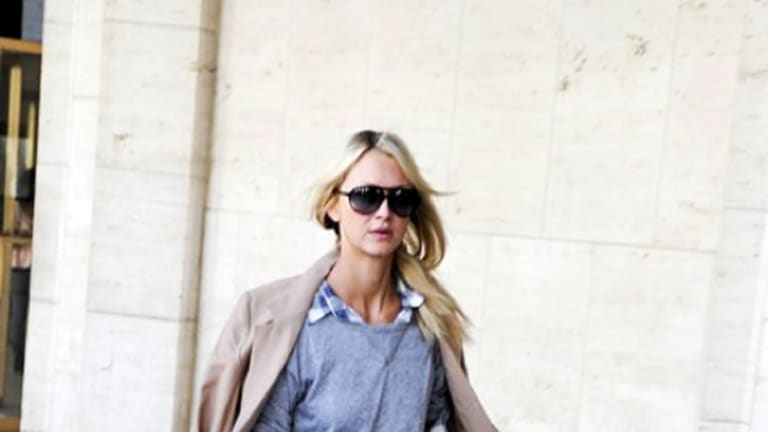 The Style House: Your Personal Style Expert
h1 Clothes are an instant conversation.
Afiya Francisco, The Style House
Afiya Francisco is the resident style expert on The Morning Show and on Steven & Chris in Canada - and the tastemaker behind The Style House, a popular site devoted to fashion advice for women with busy lives. You can sometimes catch Afiya on Entertainment Tonight Canada and she's working on a style book. She's especially adept at finding timeless classics worn by icons like Kate Moss, Jean Shrimpton, and Carolyn Besette Kennedy and showing you how to create their look today. She's also a new Say Media Style partner.
We caught up with Afiya from her base in Toronto to find out what her point of view is on style, how she likes to work with advertisers, and the fashion she's loving for the season.
You get to see and try a lot of fashion pieces early. What are your current most wanted items? I love all of the things happening in outerwear. I can't wait to get an oversized coat – probably in grey. Reed Krakoff in my dreams.
There's so much amazing eye candy and fashion on the Web – how do you decided what to feature on your site? What's your unique point of view on style? I know, it can be difficult to choose! Ultimately I'm looking for images that are wearable and inspirational for everyday. I'm more interested in how people dress on a Tuesday than for a red carpet event.
What trends are you most excited about for the next 12 months? I love the mixed media thing happening for fall. I think that it's a great way to extend key pieces from warmer months. Soft with hard, light with heavy...
How do you like to work with brands? It has to be authentic. Ultimately the brand has to fit with the site's overall aesthetic and voice. And, at the end of the day, there should always be a takeaway for the visitor. But when all of that's in place, there's room for fun and innovation.
What opportunities has your site opened up for you that wouldn't have happened otherwise? I love having the opportunity to ask stylish people about what makes their personal style tick. It's like getting to ask a super stylish girl that you see on the street, where they shop, the designers they love and their style tips. The fact that my nosiness and style intrigue is now a career is amazing.
What have been the most popular posts on your site to date? And what does that say about what people are looking for? People love the industry Q&A and the playlists. I think that we all like getting a peek into other people's shopping habits and their opinions on style.
What do people's clothes tell you about them? Clothes are an instant conversation. Intentional or not, every outfit is a statement – even if the statement is "I don't care!"
What fashion insiders do you admire? Who are your soulmates in style? I adore Tilda Swinton's fashion sense. She has beautiful style but there's an edge and risk that I really admire. I also think that Cate Blanchett is often perfection. I appreciate Rihanna as a package; she always looks comfortable and owns her look which impresses me even if I wouldn't always choose to wear the same outfits.
You're on TV a lot and you're Internet famous now – how does it feel? Do people recognize you on the street? Haha! Sometimes. It feels strange to be recognized. The other day I was at an event and I introduced myself. The woman said "Oh, I know you; your children are gorgeous!" In addition to my site she follows me on Instagram and Pinterest. It was flattering. But it was really cool to meet a bonafide fan.
What would your readers be surprised to learn about you? People may be surprised to know that I'm a certified yoga instructor. I actually taught a regular class until I was nine months pregnant. I haven't gotten back into it since having the boys [Felix 4, Desmond 1.5] but I will again. That and the fact that I'm the oldest of four girls.
Follow Afiya on Twitter @TheStyleHouse