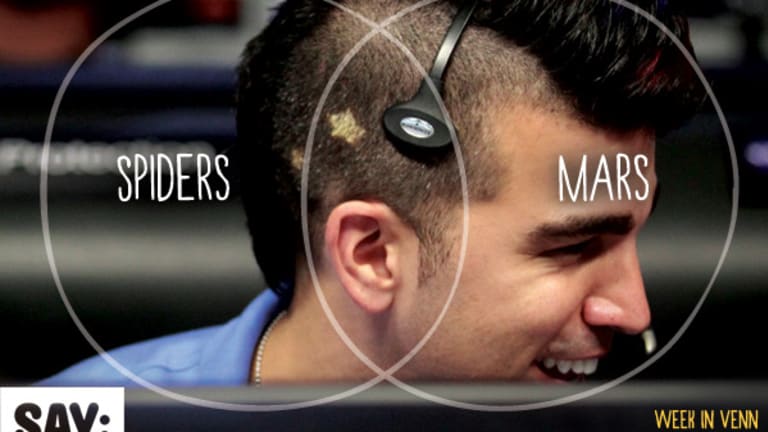 The Curiosity Effect: Everything Is Media Now
I don't know where I'm going from here, but I promise it won't be boring. - David Bowie
The last leg of a glorious summer. It's the perfect time to for the Mars rover, Curiosity, to reinstill a sense of wonder - and remind us of the powerful human ingenuity beyond the confines of our obsessive little world of digital media. Not that Curiosity didn't show us digital types what has become abundantly clear. Everything, every endeavor and every person, is media now. This version had its own homespun Ustream channel, wardrobe department and budding media personalities. Like the sexy nerd who immediately became a Twitter sensation. If you were on Twitter during the landing, you could watch the #MohawkGuy meme developing real time. NASA needed this. Taxpayers were beginning to think their investment wasn't worth closing down schools. Stories change minds.
Speaking of ingenuity and blurring the lines in media, this week The New Yorker laid down some quality advertorial that showed just how entertaining brand content can be. This time, New York's favorite brainy It Girl, Lena Dunham, created it. It was almost as good as the Jason Swartzman video that introduced The New Yorker iPad app. Smart, popular people making commercial content that's fun to watch? Sounds good to me. You think The New Yorker brief's too easy? Maybe you shouldn't be in the attention business.
There's been a ton of talk about native ad and content formats. Dan Greenberg, CEO of Sharethrough, shows us what native content ads might mean to Yahoo. Are native formats really just disguising advertising to look more like content? Or is this approach taking advantage of the platform in a way that engages the audience. For content creators its leveraging talent to create real content like The New Yorker did. For Spotify it might mean leveraging the music catalog, licensing relationships and programming tools. For BuzzFeed it's the meme. For search it was contextual promotion of sponsored links. In all cases it has less to do with form and more to do with the meat of the medium and talent or data inside. Which is why today impressions that don't leverage a platform's ability to create human connections quickly fall to their direct-response (click) value. Publishers will all get there eventually by realizing that premium content is part environment, part leveraging the unique engagement assets of an environment.
Let's close on the Olympics and the ad-filled orgy that's paying for NBC'S billion dollar media rights deal. Has the advertising become a little too native here? Argh. We tolerate it because of the stories - the glory of human triumph and the joy of consuming it collectively. Which was precisely why the Mars landing was so cool. And it's fun to watch savvy marketers like Oreos understand the power of piggybacking culture, realizing, of course, that the inside of a cookie, like everything else, is media now.
Troy Young is a special adviser to SAY Media.