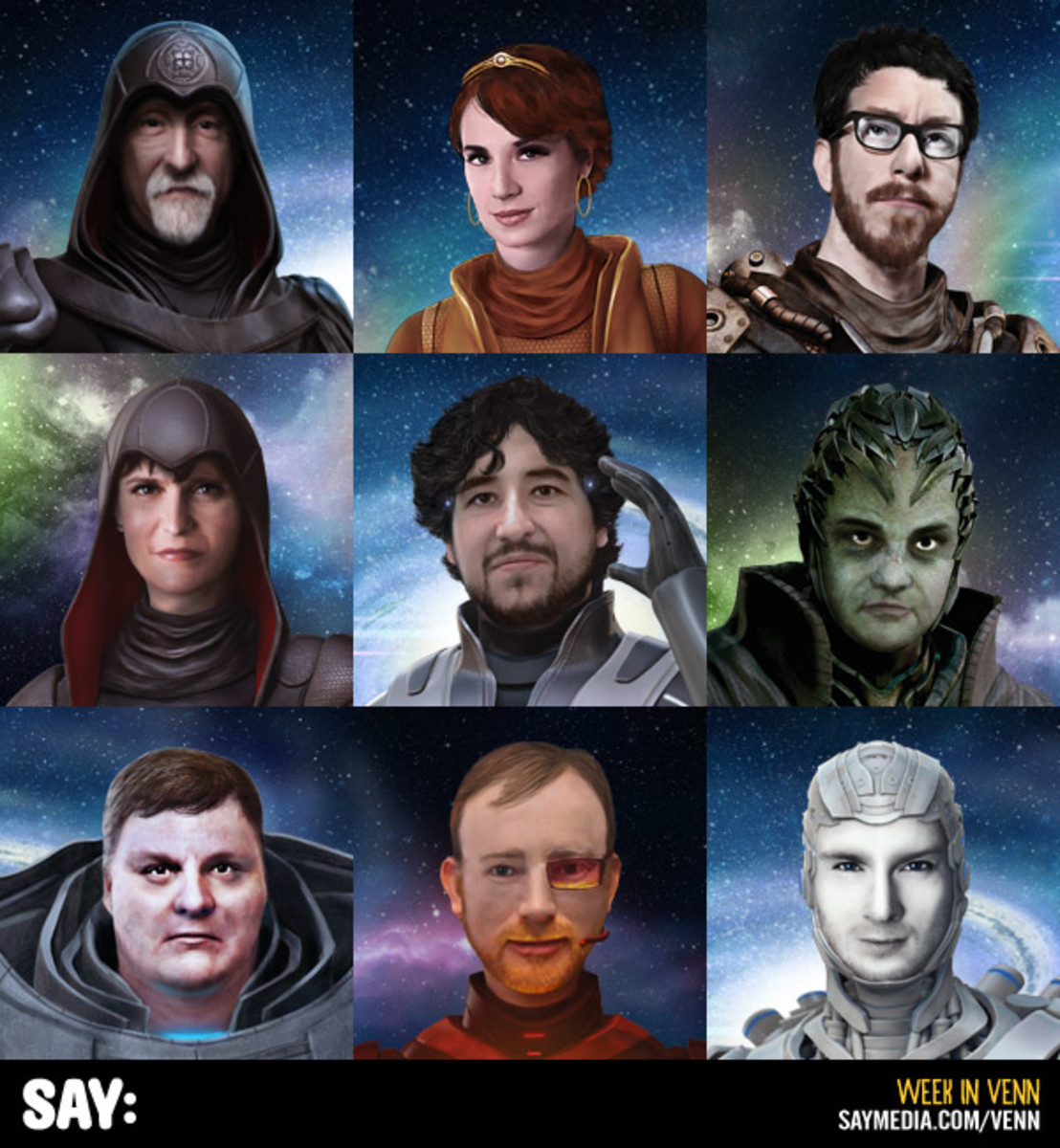 h1 Fred Wilson follows you on Twitter. Amazing. How did you do that?
MBA, class of 2012
Just ask any of the thousands of MBA students graduating from business schools. Technology is the career path of choice. For the fifth year in a row, Google has topped the list for places business school graduates most want to work. Dan Frommer, editor-at-large for SAY Media's own ReadWriteWeb and the creator of SplatF, tells a story about how he suddenly became a hero in his MBA friend's eyes: "Fred Wilson follows you on Twitter. Amazing. How did you do that?" Wilson is one of technology's most influential venture capitalists.
Technology is now just business. And technology reporting is just news. So much has changed from 30 years ago when publications like Computer Shopper, BYTE and PC Magazine (or the patron saint of geekdom, Popular Science) served the hardcore enthusiast. The people behind this transformation have changed the business of journalism. Technology reporters have learned to work at the frenetic speed of the industry, embracing the technology innovations of the companies they follow. Case in point, young Pete Cashmore, the founder and face of Mashable with almost 3 million followers on Twitter.
Key moments in media history tell the story of the rise of the nerd. Wired made technology cultural. Peter Rojas's Engadget made digital technology reporting fast and sexy. Back in 1991, Walt Mossberg debuted his personal technology column in The Wall Street Journal and became the kingmaker of consumer tech products. At AllThingsD, Mossberg and Kara Swisher preside over a conference that attracts the business elite. And Mike Arrington's TechCrunch rose in influence alongside Silicon Valley kings like Ron Conway and Mark Zuckerberg, ushering in an era of entrepreneur as rock star.
In this issue of SAY Magazine, Frommer — also one of the early pioneers and co-founders of Silicon Alley Insider — tracks the journey of some of the pioneers in the technology publishing space including Josh Topolsky and Nilay Patel, founders of The Verge; Sarah Lacy of PandoDaily (via Businessweek and TechCrunch); SAY Media's own Richard MacManus of ReadWriteWeb; and the incredible one-man show, John Gruber of Daring Fireball, whose posts are often the smartest, best-articulated reaction to breaking stories (see "Rise of the Tech Bandits"). And we put the entire thing in perspective with an amazing map of the tech universe.
Also in this issue, we spend time with other digital pioneers including Jane Pratt, who has survived the transformation from print to digital and risen to the top of her. xoJane has become a must-read for millions of women and the most engaging women's site on the Web. You'll also find an interview with one of the leading mobile experts, Zach Epstein of BGR, on his bold predictions for mobile. And we've got notes from our Media Lab, which include some of the things we're planning for our relaunch of ReadWriteWeb. We look forward to sharing that publication's transformation with you.
Troy Young is the president of SAY Media.