Meet the band! New video from Friendly Fires, the awesome band who will be rocking out on the beach during SAY's party at the Cannes Lions Festival.
As you may have heard, later this month, SAY will be traveling to the south of France to participate in the Cannes Lions International Festival of Creativity - a global meeting of creative professionals and thought leaders in the communications industry.
As our recent events for SXSW and the SAY 100 indicate, SAY loves to throw a good party - and the Cannes Lions Festival is no exception. We are pleased to announce that our event on June 21st will feature the English electro dance punk band Friendly Fires! Details on the event are included below - if you are planning to attend the Festival, we hope to see you there!
What: SAY Media presents Friendly Fires
When: June 21, 2011
11:00pm - 2:00am
Where: Plage Du Festival, Cannes, France
RSVP to rsvpcannes@saymedia.com to get on the SAY Media guest list!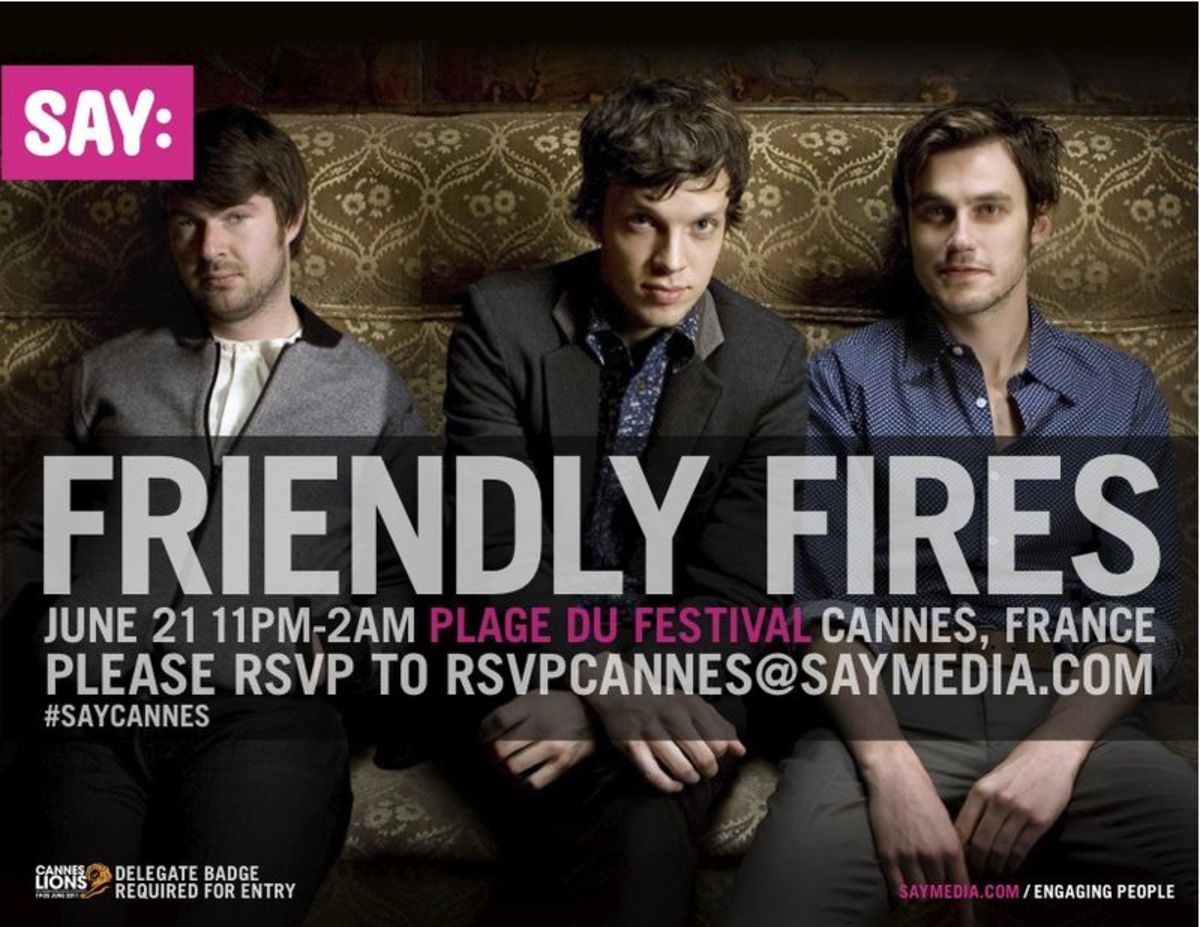 About the band: Friendly Fires most recent album Pala, was released on May 16, 2011 and reached #6 on the UK Albums Chart. Currently out on a North American tour, the band has shows scheduled across Canada, the Midwest, and the Pacific Northwest before the head to Europe later this month.